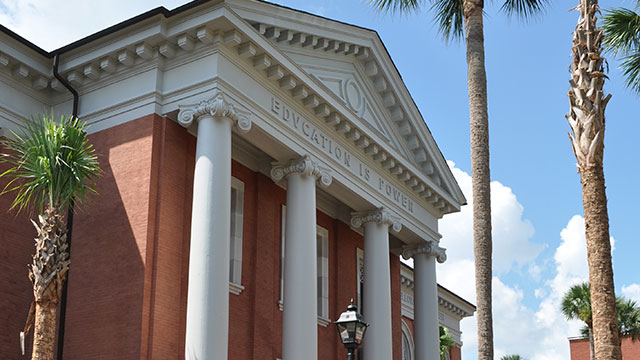 Office of Institutional Research
The Office of Institutional Research provides decision-making and planning support through the collection, storage, analysis and presentation of research data about Stetson University.
The office is located on the second floor of DeLand Hall on Stetson University's historic DeLand campus.
Explore
These reports provide demographic and trend data based on Stetson's Fall 2015 enrollment.
The Fact Book and the information within are designed to give a snapshot of the institution at a specific point in time using both current and historical data.
The Common Data Set (C.D.S.) is a standardized and collaborative effort through which institutional research offices throughout higher education are able to provide accurate and consistent reporting information.
The National Survey of Student Engagement (N.S.S.E.) measures collegiate quality in terms of: 1) the amount of time and effort students put into their studies and other educational activities, and 2) how the institution deploys its resources and organizes the curriculum and other learning opportunities to encourage student participation in extra-curricular activities. Its annual report allows institutions to identify aspects of the undergraduate experience inside and outside the classroom that can be improved through changes in policies and practices to be consistent with best practices in higher education.